The Inspection Process-Report
________


As your Central Ohio Home Inspector, our home inspection firm inspects all of the areas listed to the right of your screen. All of these items are evaluated for their performance and ability to function as originally designed.

The process of providing these evaluations for the home and the items listed is usually a three to four hours process. Throughout this process future homeowners are welcome to ask questions about their concerns. At the conclusion of our visit to the home, time is taken to go back over items of concern with the future homeowners.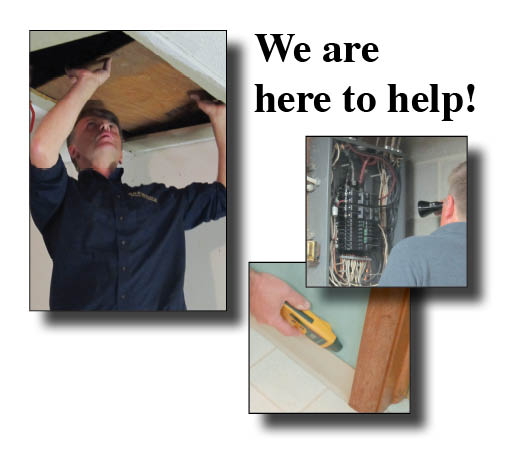 Roofing, Gutters, Soffits,
Downspouts and Flashing
Windows, Siding and Doors
Landscaping and Grading effecting the Home
Driveway, Porches, Decks and Walkways
Foundation, Walls, Ceilings and Floors
Plumbing
Heating
Electrical
Attics
After this home site inspection, a report including pictures, will be created, based on our findings. This 37 page report is complete with additional information and will be sent to you by E-mail in an easy to use PDF format.
Pricing of all Home Inspections are based on the square footage and age of the home. As a Home inspector our prices include one attached or detached Garage.